RIP
my one & only Kierie.
We had to let our little magic midget go to heaven in August 2010 because her liver was failing and she was too weak to hang on any longer.
We only knew her for a short while... but she made a big impact in my life.
You will never leave my heart because you are imbedded in the centre... forever!!!!
TJELU's KIRA
Japanese Bobtail
Red Van (One blue & one Odd eye)
Breeder: Henni Portwig.
Sire: Grand Champion
Tjelu's Kurisumasu Haru Hi(Odd eyed Red Van) Imp USA
Dam: Grand Champion Tjelu Kiri(Red Van)
DOB: 18th February 2005 - August 2010.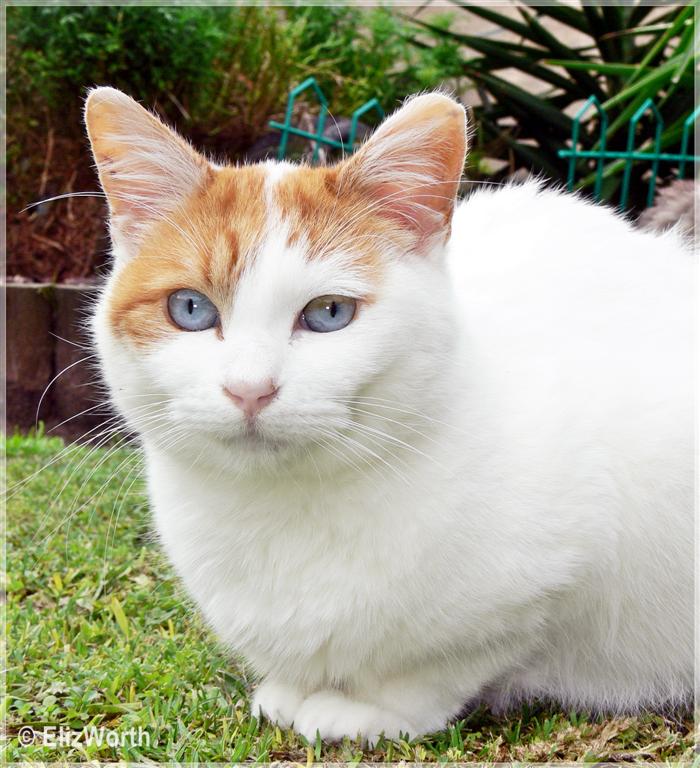 Click photos above by Elizabeth Wentworth to View in large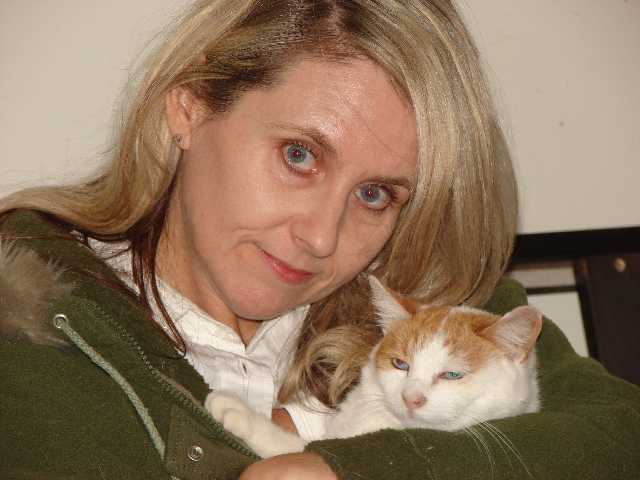 This is MY NEW mommy.....
Photo's by Petricia Oosthuizen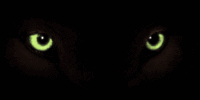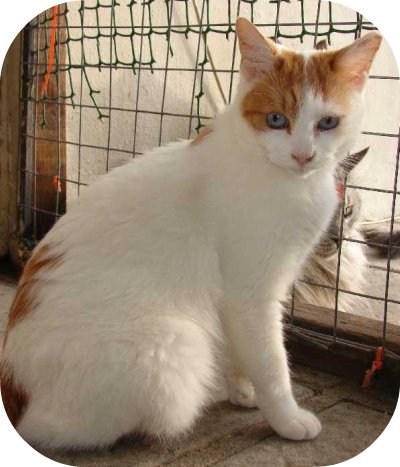 They better get use to me... I am here to stay....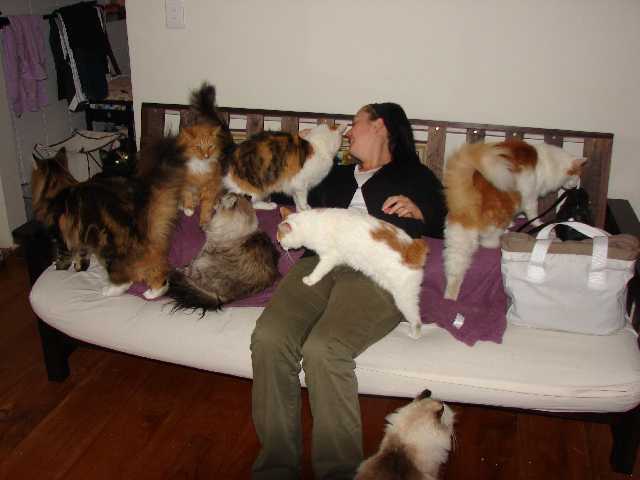 This is my new human sister Petricia...she is very friendly. I will just hang out close to her until they all leave...then she will be all MINE....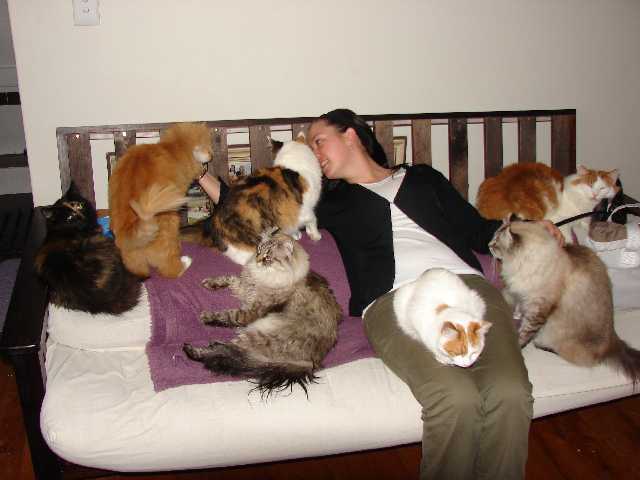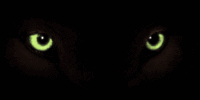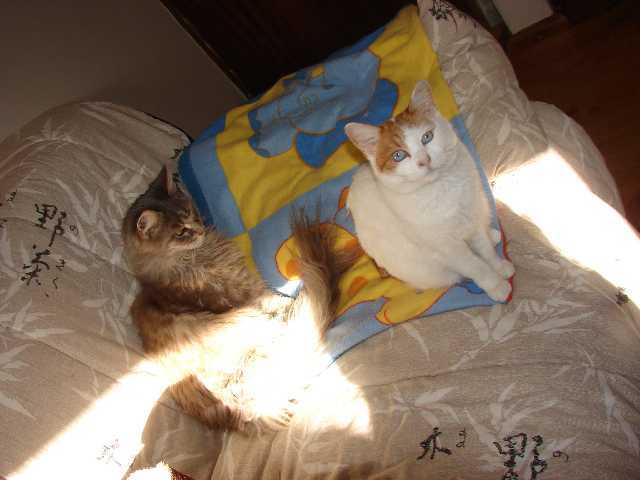 To my left you will see my very old friend SIX...she is blue...mentally and physically....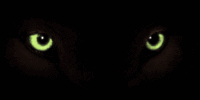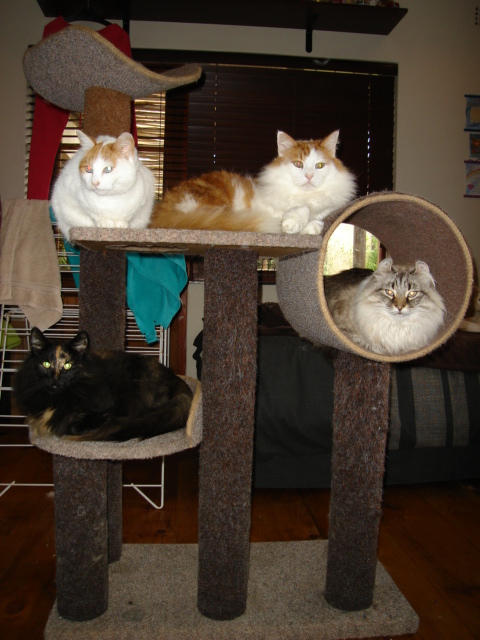 These are my other friends..from top to bottom..Klaus...the softy.. Nina the nag...and Magic. Sjuuut!!!....Don't say anything bad...she will put a curse on you....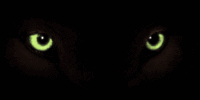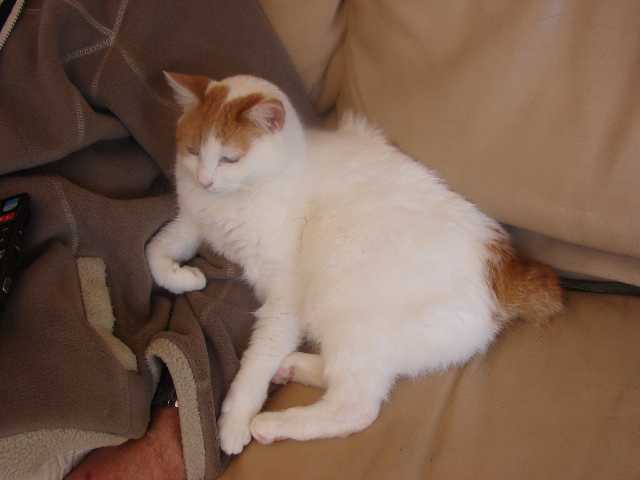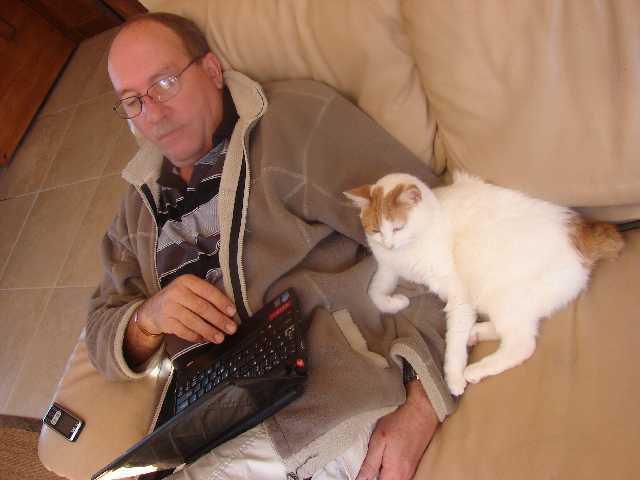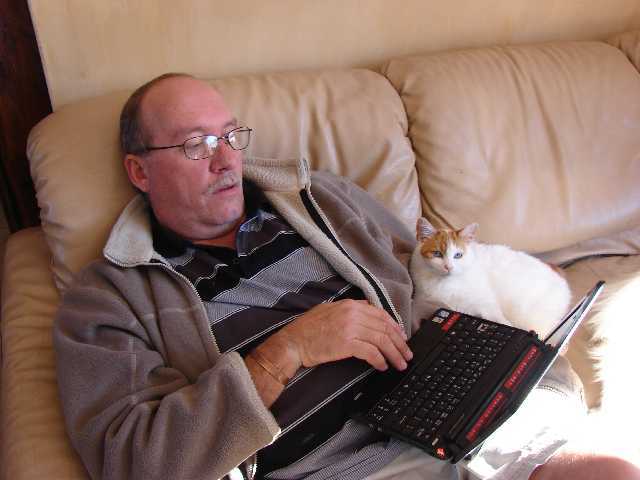 This is My very own HARRY.............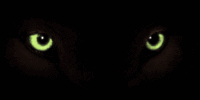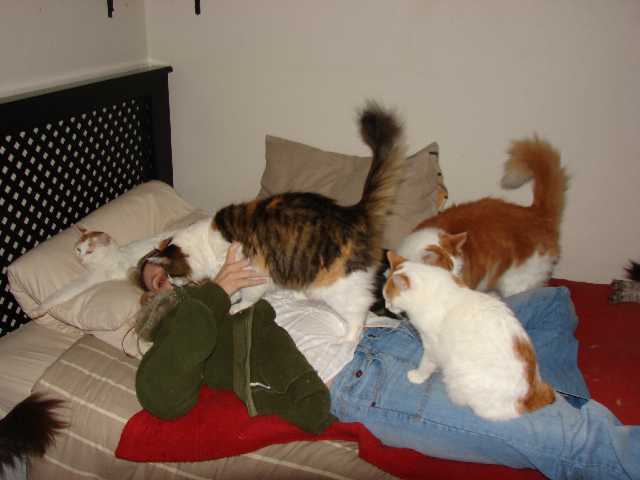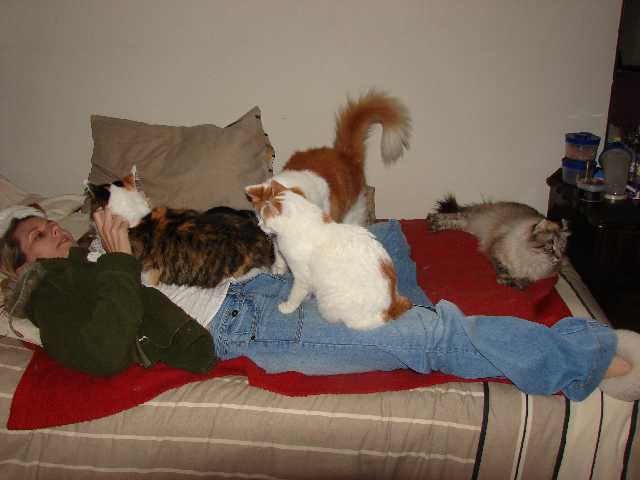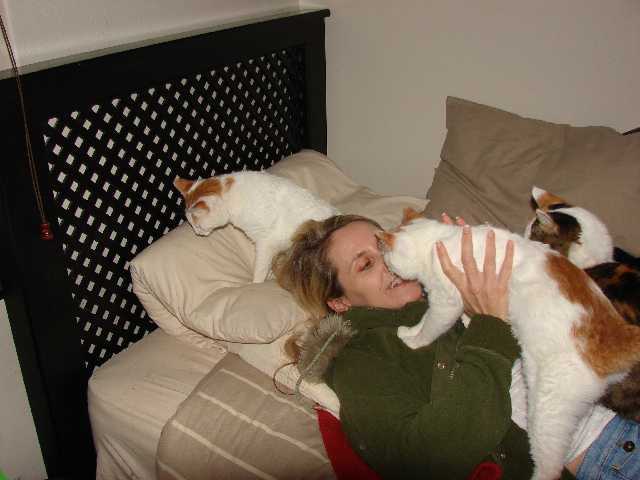 She LOOOOVES MEEEEEEEEEEEEEE.......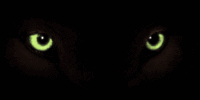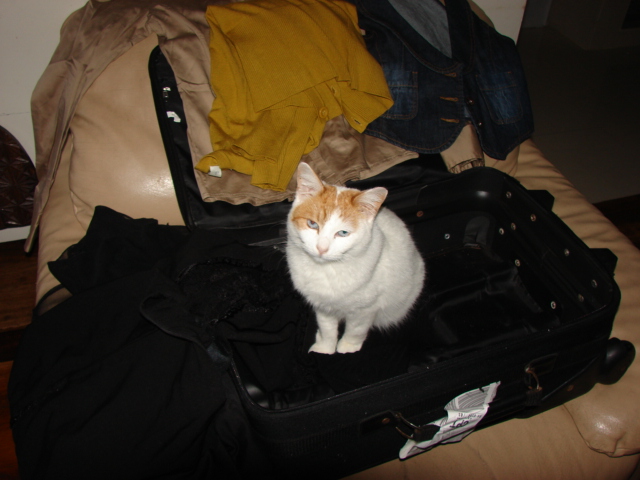 Don't leave me all alone... I want to come with.....I will STOP eating!!!! SULK!!!!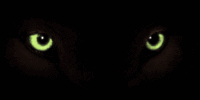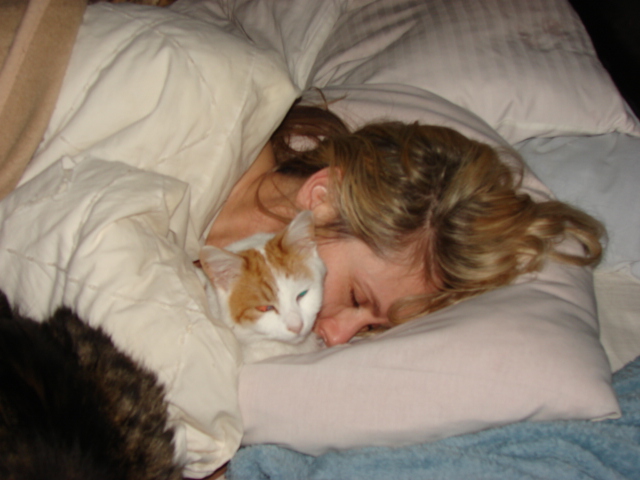 My mommy's back...zzzzzzzzzzzzzzzzzzzzz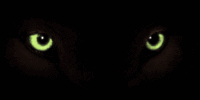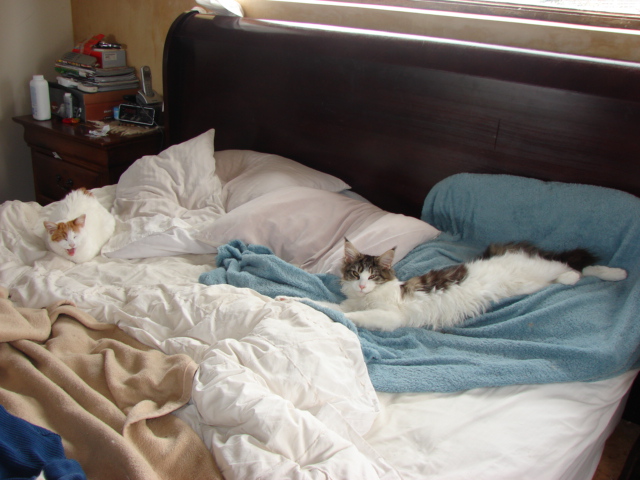 Look at my LONG friends MOOOOOOOOOON........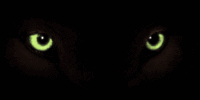 Photos and page by Petra Smith