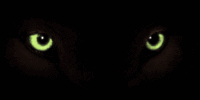 Kitten Policy:
All kittens are raised underfoot in our home . They are very well socialized & used to other cats & children.
All kittens are registered with The South Africa Cat Council (SACC)
All kittens are vaccinated against the common Feline diseases of Rhinotracheitis, Calicivirus, and Panleukopenia.
Will be treated , as a precautionary measure for parasites & fleas.
Will be spayed or neutered & ready for their new home between 11 - 13 weeks of age.
Will be micro-chipped.
When leaving us The Legends Kittens come with:
Certified Pedigree from The SACC
Transfer form for change of ownership
Vaccination certificate
Our assurance that we can be contacted any time for help & information.
Please Note: Just because you enquire about an available kitten, does not mean you will automatically be allowed to purchase one. We care deeply about our kittens & if we do not feel the home is suitable we will reserve the right to refuse someone wanting one of our babies.
Ideally, we would like to meet all our kitten's new owners, but because not all our buyers are from Cape Town, we do understand that it is not always feasible. We then communication with the person wishing to adopt one of our babies via email & telephonically.
We will have to ask potential buyers a few questions. Please do not feel offended, it's not a personal matter. We are determined to find each kitten the best home possible. So that human and feline in the same environment are compatible for the next 10 to 15 years...if not longer.
Please feel free to contact us should you wish to find out more about us, or to book a kitten.