Niki received the following Awards

CASA / AICA
Bellville
18th December 2010
*Best Semi Longhair
Litter on Show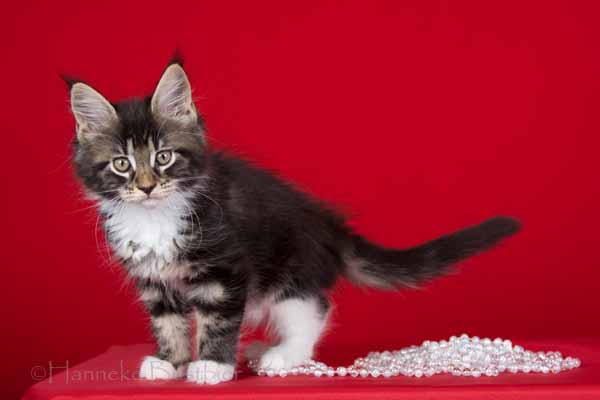 Niki received the following Awards
FED SHOWS
Best Medium Hair Kitten
5th March 2011
******
Best Medium Hair Kitten
16th April 2011
******
Nominated 18th June 2011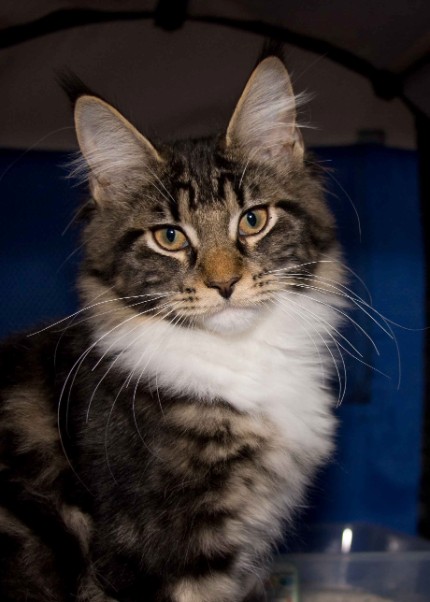 SACC SHOWS
Runner up - Best Medium Hair Kitten
26th February 2011
******
Runner up -Best Medium Hair Kitten
19th March 2011
******
Nominated in Top 5
9th April 2011
SACC kitten and pet show
Cornwall Hills College, Centurion
30th April 2011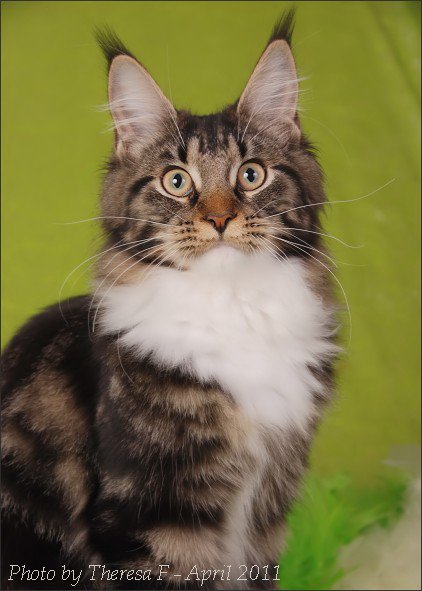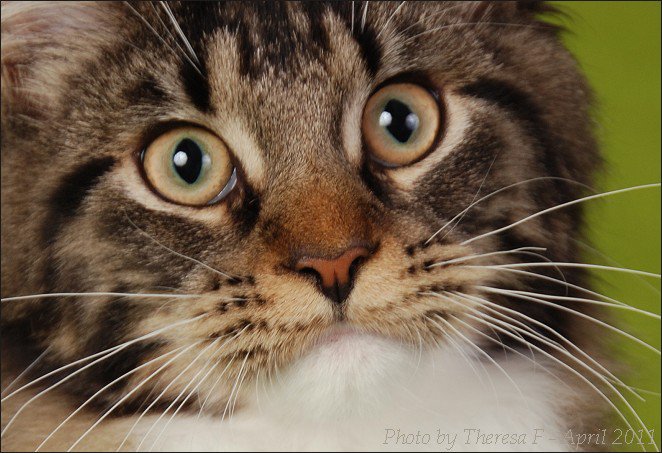 Maine Coon Interest show
Northview Highschool
29th May 2011
Best Medium Hair Kitten
Best Kitten of The Day
Runner up Cat of The Day.
Best Maine Coon Female Kitten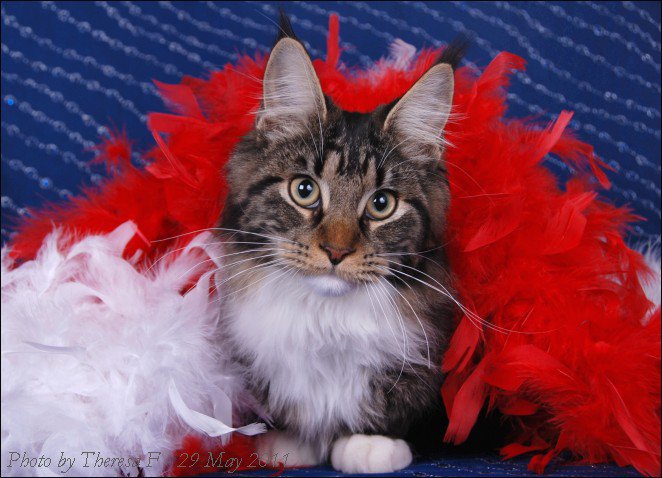 ALSO
Received Rosette from International Judge for
Best MC on show.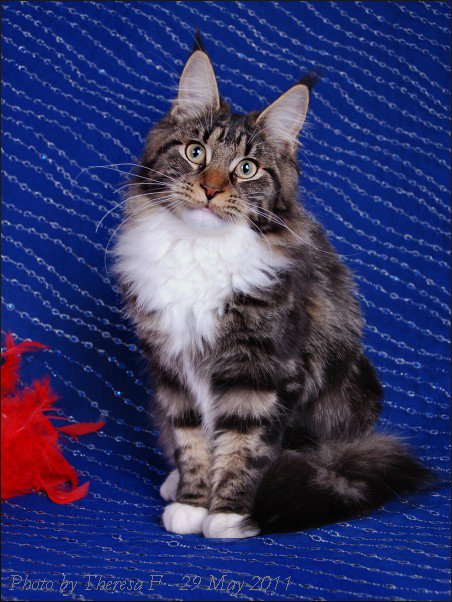 CFC of SA show
Boksburg Civic Center
Runner up - Best Medium Hair Kitten
11th June 2011
******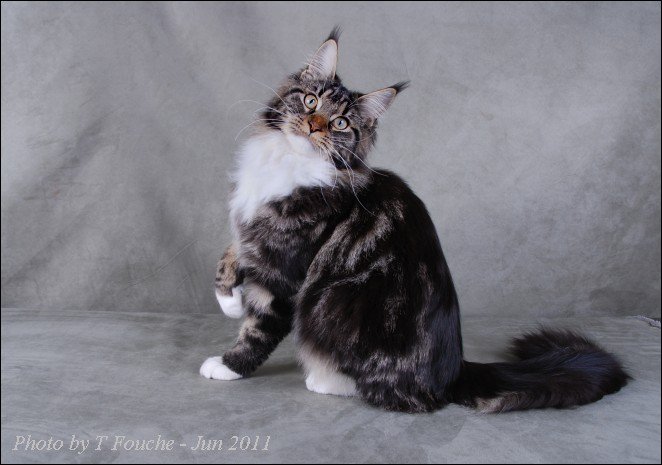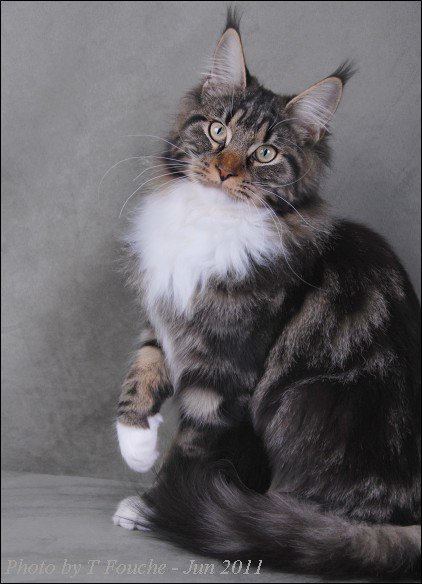 COTY 2011
Placed 11th of all Kittens on Show
9th July 2011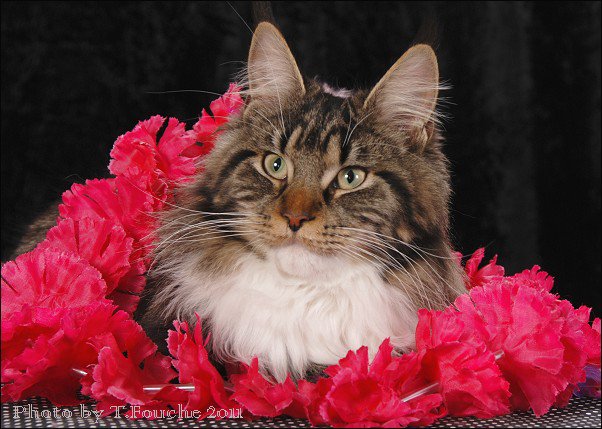 Runner up
Best Medium Hair Adult.
Niki became a Champion at the age of 9 months in her first Adult show.
16th July 2011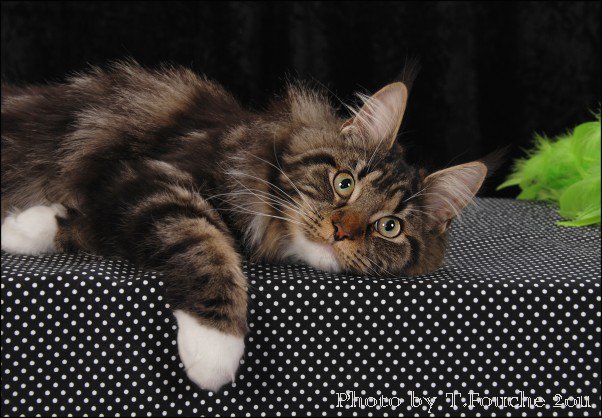 WODAC Show
23rd July 2011
Grand Premier at 9 months 1 week old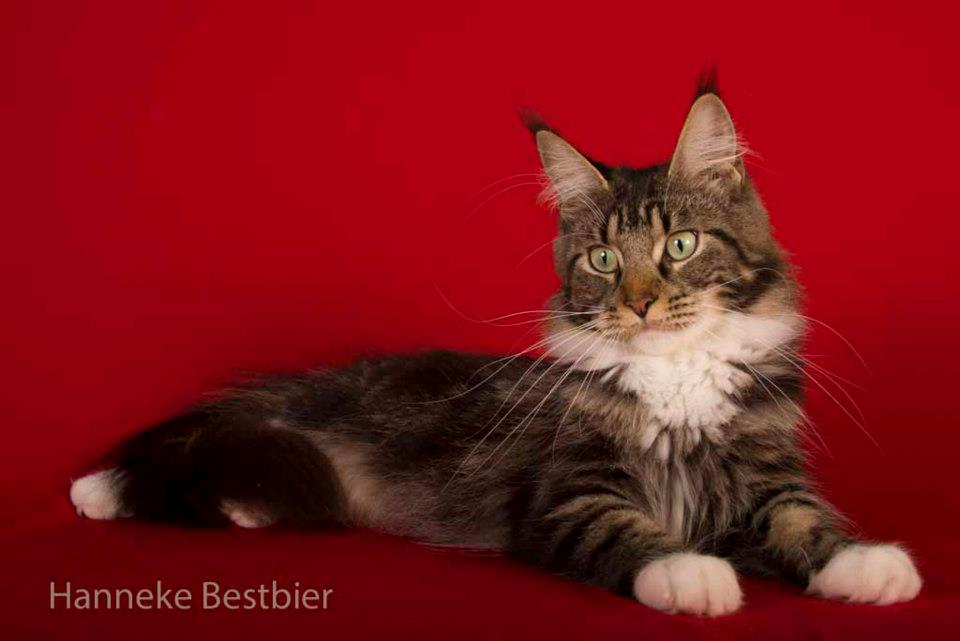 CFSA COTY 2011
Placed 8th of all the Kittens on Show
10th September 2011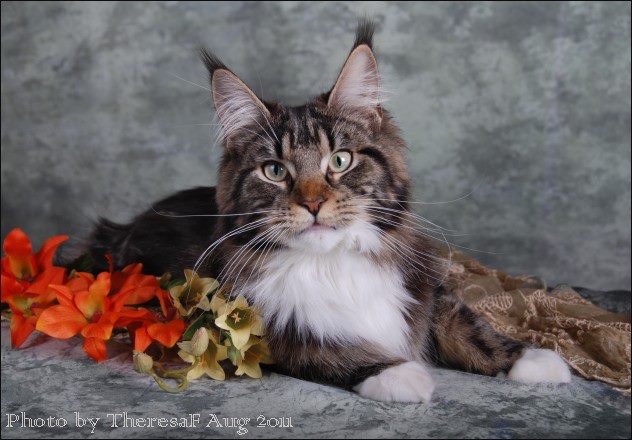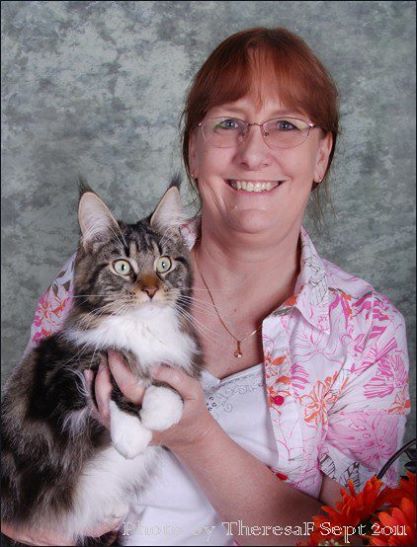 COTY 2012
Placed 16th of all Entires on Show
11th August 2012