R.I.P
DOB: 26th December 2003 - 22nd July 2013
Champion.
The Legends
Lochnargar Janis
Joplin

(IMP Germany)
Sire: International Champion. Lochnargar Milli Mambo No5
Dam: Lochnargar Brenda Lee

Breeder: Rosita Tendick
Silver Tortie Tabby - girl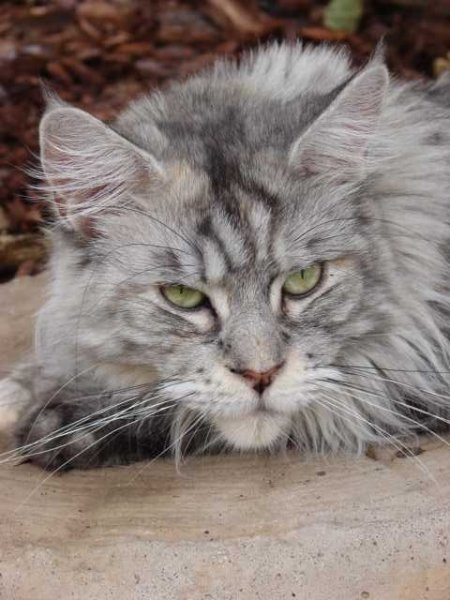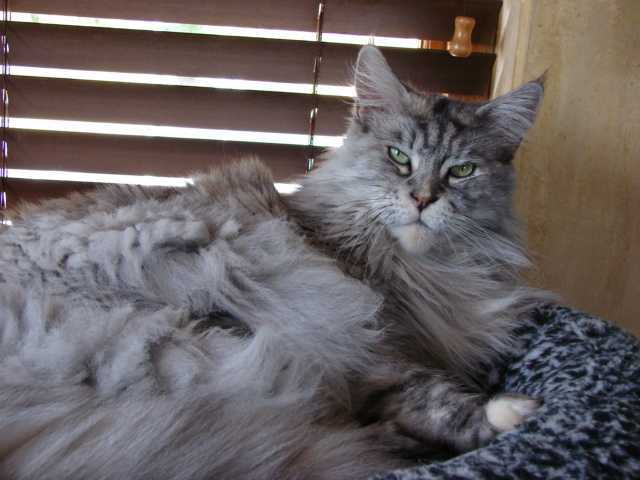 I fell in love with Janis the first time I saw her on the Lochnargar Maine Coon site in Germany...I never could have imagined her coming to live with me. Thank you Rosita for making my dream come true.
Sadly Janis went over the rainbow Bridge..... she was the sweetest Maine Coon girl I have ever had the pleasure to share my life with.
We will miss and morn you for ever!!
xx
Site By Petra Smith