With regards to rehoming retired cats:

We always act in the best interest of individual adult cats, regardless of how hard it is for us to give them up.
We do not believe in keeping our breeding cats working all their life. So depending on how much the female enjoys having kittens and how easily she gives birth, we do not breed our girls after their 6th Birthday. We then spay them and let them live out their lives as a pampered much loved pet with us or another VERY deserving family.
We will however only consider rehoming a cat if it becomes apparent that they are not happy in our home with all our other felines. That is the only reason we do sometimes place them out with a carefully screened family that live in a suitable safe environment.

At present ALL the people that are lucky enough to own one of our adult retiree's can consider themselves "saintly" in our eyes!!
Click on the eyes to View their Special pages & previous Kittens etc.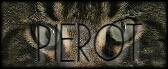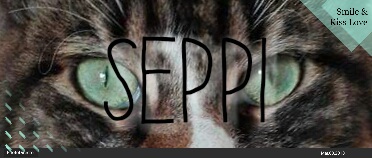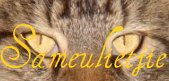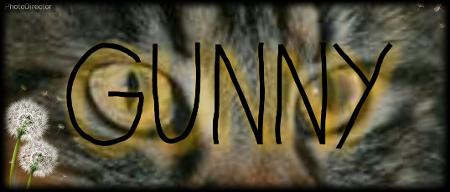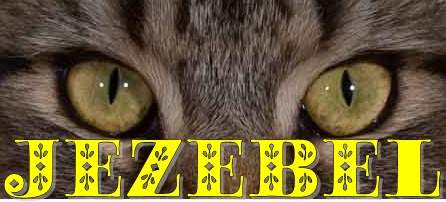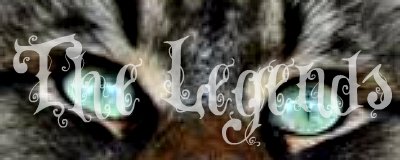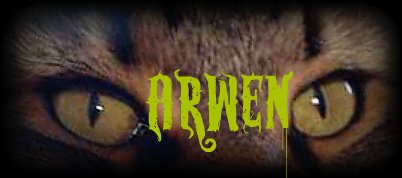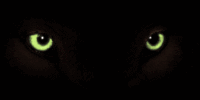 SACC Grand Premier
The Legends Brennan
VIP Darcey
Born: 18th November 2012
Mommy GG & Daddy VIP
Breeders: Petra Smith & Charline Brennan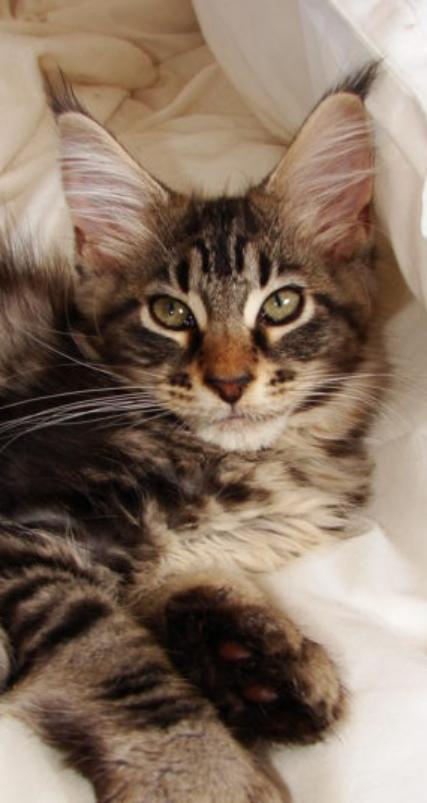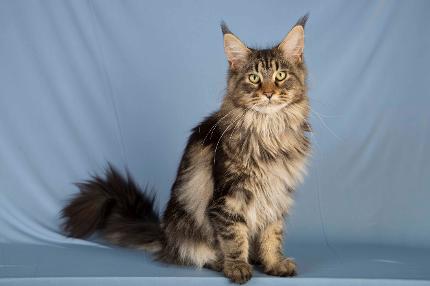 It was decided that Darcey will come live with her Granny's Gunny & Petra. After a very difficult birth with her first litter she was spayed to become a happy Neutered girl.
Thank you Charline for raising such a wonderful little girl
We promise to love her to death.
XX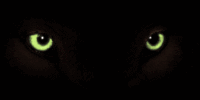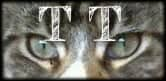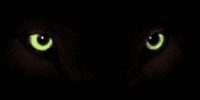 The Legends Casoncelli Di Zucca
Aka Zuci
Tribute to Cillie who died 16th January 2009.
Origin and Meaning of Name by Vanessa Swanepoel:

A Stuffed pasta pocket with butternut/pumpkin.
Casa means home in Italian.
Breeder: Petra Smith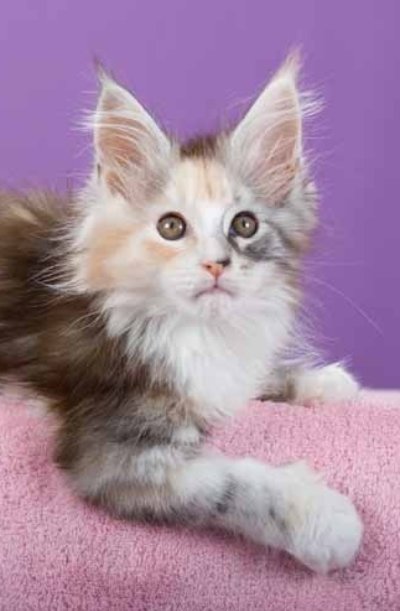 Photos by Hanneke Bestbier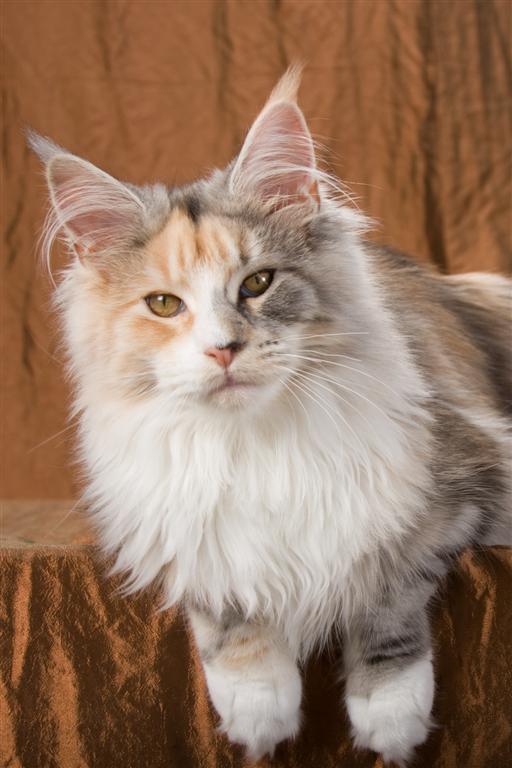 We decided not to breed with Zuci but rather let her be a stressfree and lazy PET!!.
Her new parents are Marcel & Rene Griffioen of Brackenfell Cape Town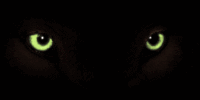 DK Sarafina's Billy Jean
(IMP Denmark)
Blue Silver Blotched Tabby

DOB: 3rd December 1999

Sire: DK Sarafina's Shawnee
Dam: Doriana's Sarafina

Breeder: Lilian Kristensen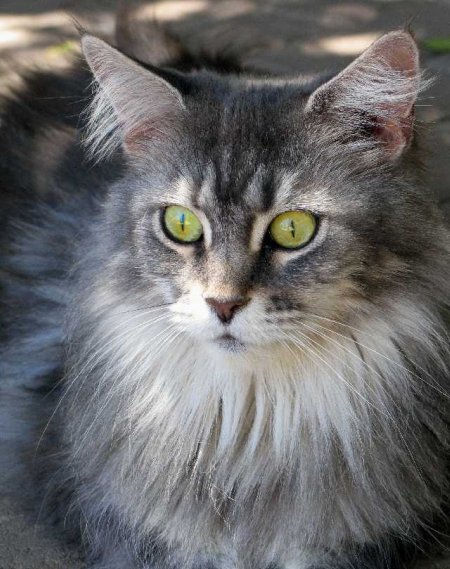 Photo by Irene Mc Cullagh.
Billy Jean now lives with Aneleh Odendaal of Bloubergstrand.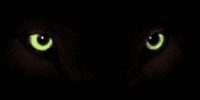 Callicoon's Minica
Tortie Tabby with White

DOB: 1st April 2002

Sire: Supreme Grand Champion. Callicoon Pandomainea Spirit (IMP)
Dam: Callicoon Chantilly Lace

Breeder: Dominica Spooner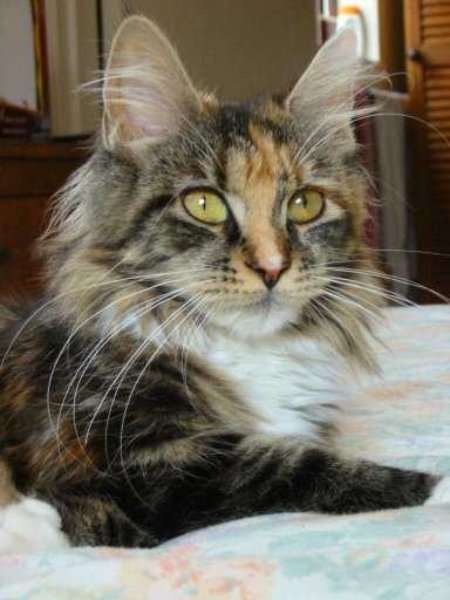 Photo by: Irene Mc Cullagh
"Mini" lives with new friend, Nicodemus and new owner Jaap Venter of Durbanville.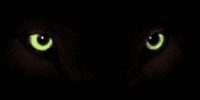 R.I.P
2017
Maine Emblem Silver Star
Silver Mackerell

DOB: 31 October 1999

Breeder: Audine Esthruyzen
Sire: Ch Maine Emblem Giant Zuiz
Dam: Lenthall's Sano Queen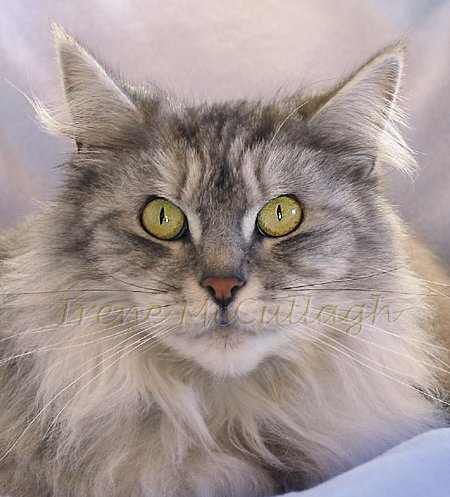 Photo by Irene Mc Cullagh
Olivia lives with Irene McCullagh and her family in Cape Town